The Community currently has 8 outbreaks of coronavirus confirmed by the Ministry of Health, which ensures that all incidents are "controlled".
In addition to these outbreaks, a possible spread in the Prop II buildingThe Ministry of Education has also set up the Territorial Directorate of Education, which has implemented the protocols envisaged, requiring the quarantine of five officials. The positive is not yet official.
Apparently, an official of the department began to present fever, so the Ministry deployed the device established by the Valencian Institute for Safety and Health at Work (Invassat) to possible cases of COVID-19.
A second officer with whom I shared an office has given a result positive in a test that has been carried out on its own initiativebut it's not an official result and the Invassat must confirm it with the relevant tests.
Like this, pending the results of the Invassat diagnostic tests, five education officials remain in precautionary confinement.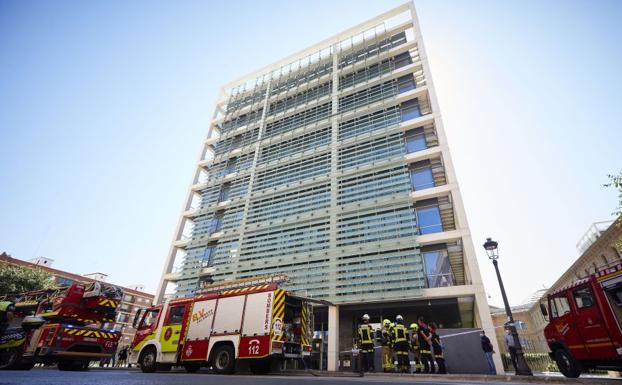 The alarms were also raised by a possible resurgence in the City of Justice in Valenciawhen Public Health confirmed one worker's positive After the corresponding contact follow-up protocol carried out by the Health Department, four of the patient's colleagues were quarantined, tested for PCR and finally have tested negative.
Confirmed outbreaks are in Castellón, Rafelbunyol, Burjassot, Llíria, Cullera, Foios and Valencia (with two different scenarios). Since their detection they have totaled 72 infections. The one in Castellón has been, to date, the one with the highest incidence with 31 cases, but Barceló herself has defended that all the outbreaks have occurred in ".the family environment, never at social events or parties».