The countdown to Pego Golf has begun. If less than a week ago the Pego executive led by Enrique Moll ratified his position in favour of the project in the last plenary session, today it has been corroborated once again with a powerful image, that of the legendary golfer José María Olazábal visiting the area where the sports complex will be located. The town council has confirmed that Olazábal himself will be in charge of designing the new course, just as he did with the Sella Golf course years ago.
In addition to the golfer, the promoter of the project, Pepe Bañó, was also present at the 'express' visit. Both were accompanied by Moll, the mayor of Economic Promotion and the councillor for Culture and the Environment, Laura Castellà. According to the town councilor, during the meeting, Olazábal has stressed the importance of giving continuity to the project, "contrary to what many people think, it is important to have several venues of this type nearby, because people who practice this sport like to be able to play a different field every day without having to travel very far, with the one in La Sella and the one in Oliva, a perfect triangle will be formed".
The golfer has also revealed some details of the future course, "he has loved the Marjal Natural Park, and wants the new sports complex to have a symbiosis with the site, so he intends to use colours in three shades, to make them similar to the three states in which the rice fields are presented throughout the year".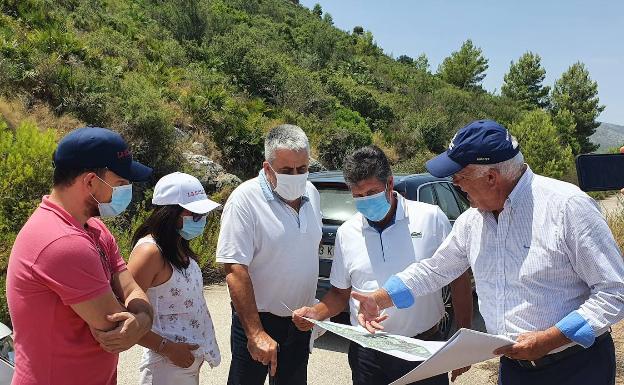 Regarding the deadlines for starting the project, Moll explained that no dates can yet be set in the calendar. Although he has revealed that the developer will send letters to the owners of the land from next week "to inform them of what is going to be done and ask what each one wants to do with their land, whether to sell it, buy it or participate in the project".