The Security Department of Alicante City Council has reported that the Local Police has confiscated this morning on the island of Tabarca a stash of 7.5 kilos of hashish, distributed in 17 bundles, that were among the rocks of one of the breakwaters on the island of Tabarca.
The Local Police of Tabarca was alerted through a call received at the headquarters of a privatewhich reported the presence of some suspicious packages stranded near the rocksand after receiving the notice they went to check the veracity of the complaint and locate them.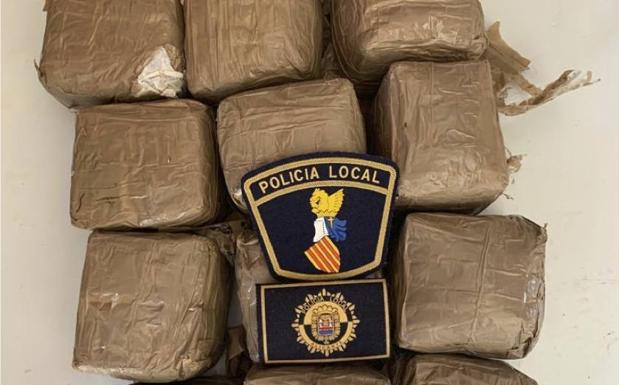 In the operation, the two agents managed to locate the suspicious packages, some were floating in the water and some were stranded among the rocks. The local police managed to confiscate bales of one and a half kilograms each, and four lighter ones of two hundred and fifty grams of hashish. Members of the Special Group of Underwater Activities of the Guardia Civil also participated in the intervention.
Also report that the local police handed over the stash to the Civil Guard officers who took over the 7.5 kilos of hashish found today on the island of Tabarca.