The heavy rains that have hit the Valencia region since Wednesday have caused several roads to be cut off, walls and branches to fall, and have left vehicles blocked. According to the State Agency of Meteorology (Aemet), the Hydrographic Confederation of the Júcar (CHJ), the 112th Comunitat Valenciana and the firemen's bodies, rains of very strong and persistent intensity have been registered in several Valencian regions.
Valencia recorded the second worst rainstorm in the city since data are available, falling almost 160 liters, according to data provided by the State Meteorological Agency.
The accumulated precipitation until 9 p.m. is from:
Benifaió: 400 l/m2
Riola-Swedish: 311.6 l/m2
Alzira: 256.4 l/m2
Carcaixent: 244.2 l/m2
Guadassuar: 207.6 l/m2
Barx: 200.8 l/m2
Picassent: 197.4 l/m2
Tourist: 184.6 l/m2
Algemesi: 179.8 l/m2
Pinet: 177.3 l/m2
Valencia: 159.0 l/m2
Chiva: 148.0 l/m2
Real: 130.6 l/m2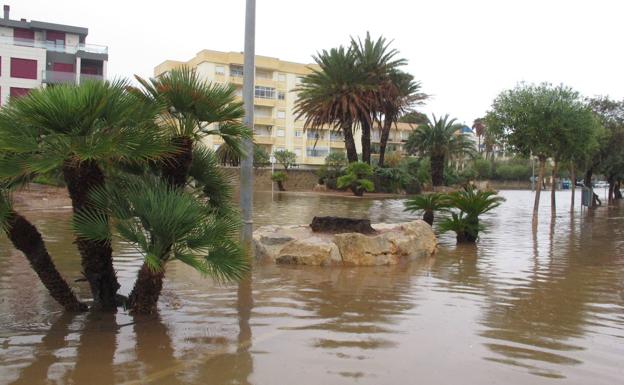 Gallery.
Tino Calvo
372 litres in the Muntanyeta dels Sants

The municipalities of Alzira and Carcaixent have collected more than 200 liters per square meter in the last 12 hours: in Carcaixent have fallen 214 and in Alzira, 205.4. Moreover, since the beginning of the storm, 372 litres have been collected in Muntanyeta dels Sants and 306 in Mareny de Barraquetes, both in the municipality of Sueca. In addition, 245 litres have fallen in El Perelló and 189 in the town of Sueca.
Temporary in the Community