The Municipal Autonomous Body (OAM) Parks and Gardens is finalising the transfer of seven vehicles from its fleet that have become obsolete to public vocational training centres so that students can undergo mechanical training. This lot is in addition to the others 12 vehicles which were delivered last year to four vocational training centres where the specialisation in car mechanics is taught, thanks to an agreement signed between the Regional Ministry of Education, Culture and Sport and the OAM Parks and Gardens. The Councillor for Urban Ecology, Sergi Campillo, stressed that "these vehicles have been left without use for the autonomous body, because we are in a process of change to electric or hybrid vehicles, more appropriate in these times of climate emergency and also more efficient in the consumption of gasoline or diesel.
The area of Urban Ecology, Climate Emergency and Energy Transition, through OAM Parks and Gardens, has arranged the delivery of a tanker truck, several motorcycles and an industrial dumper that were purchased between 1987 and 2010 to vocational training centres (VT) with the speciality of Automotive Mechanics. Last year, it already loaned out 12 vehicles from its fleet with more than 20 years of service for vocational training students. The educational centres were responsible for removing the cars and vans so that they could not be used for purposes other than strictly teaching.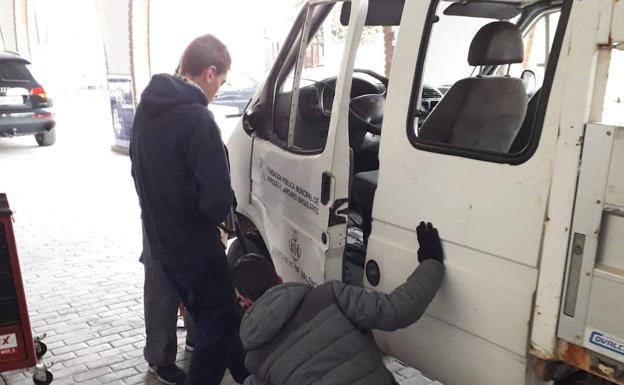 Campillo recalled that "OAM Parks and Gardens is in charge of the management of the city's large parksHe also pointed out that "to carry out this maintenance function of almost two million square metres throughout the city, we obviously need vehicles that become obsolete after a few years". The autonomous body currently has 78 vehicles, mainly vans, lorries and cars, but also mopeds, tractors and industrial vehicles, including dumpers and excavators. The entity is committed to electric or hybrid vehicles to replace those that have become obsolete and at present the fleet has six units of this type.